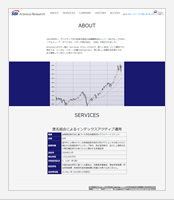 Demand for alternative investment opportunities is on the rise in Japan as well as overseas. In 2001, SBI Arsnova Research became the first company in Japan to specialize in advisory services for alternative investment.
We develop investment methods that make use of public indexes, individual stocks, and other investment instruments. We also design alternative investment products such as collateralized debt obligations (CDOs). Our per formance-based management philosophy that set up alternative investment products intended for securitized instruments especially CODs, or develops and manages investment methods intended for listed index, individual stocks and other investment instruments is focused on maximizing the total return of our customers, not simply on the outperformingof index benchmarks.
With investment methods based on the latest advances in financial engineering and structured funds based on these methods, we provide customers with advices, valuations of securities instruments, and portfolio management softwares.
Our company name comes from the Latin words "ars nova", which means "new technology". Through new investment instruments based on financial engineering, SBI Arsnova Research will strive to maximize the total return of customers.