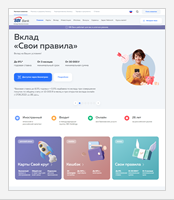 SBI Bank, which became a wholly-owned subsidiary of SBI Holdings in August 2017, is a 100% Japanese capital local commercial bank with a full banking license in Russia.
As a digital and online bank that leverages SBI Group's online finance know-how and network, SBI Bank operates in a wide range of businesses, including retail banking services, corporate banking, and financial services support for Japanese companies and their partners that are considering expanding into Russia to strengthen business ties between Japan and Russia.
SBI Bank will continue to strengthen and expand its business base for both corporate and individual customers by providing high-quality services that utilize the most advanced Fintech and other innovative technologies.